Alaska Flag Day 2018
Various on 07/27/2018
Our 2018 Alaska Flag Day Celebration was another smashing success! Below are some of our favorite pictures. To view the rest of the album, visit: https://www.facebook.com/pg/akchildorg/photos/?tab=album&album_id=10156524592819289
Special thanks to this year's sponsors:
Clear Harbor Asset Management, Alaska Communications, First National Bank Alaska, Marsh & McLennan Agency, Anchorage International Rotary Club, Alaska Sausage & Seafood, Odom Corporation-Coca~Cola Alaska, Kaladi Brothers Coffee, North Star Behavioral Health, Bagoy's Florist & Home, ENSTAR Natural Gas Company, & Stellar Designs!
Photo credit: Colin Underwood (Alaska Communications) & Angie Rush (AK Child & Family)


MAKE A DONATION
Give online!
Gifts can also be made by mail or phone:
AK Child & Family
4600 Abbott Road
Anchorage, AK  99507
(907) 346-2101
---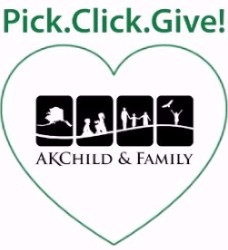 We are a Pick. Click. Give. recipient!
You can STILL DONATE a portion of your PFD until August 31, 2018! 
---
---
---
We are excited about this partnership and the opportunity to benefit from this one-of-a-kind event! Get your ticket…

https://t.co/jotTRGhxsi

A great read! "By signaling to them that their intense emotions are indeed not an emergency, we communicate our bel…

https://t.co/WB1MDSaHnN

We are excited about this partnership and the potential impact Zumba will have on students in our care! For more in…

https://t.co/kZ6LbCqrWk
---