Season Finale
Students of AK Child & Family, on 04/03/2015
"My friend and I, who has taken me to several of the symphonies, went to the most recent one. We really enjoy classical music. It was nice and calming. I loved it, and it was so peaceful I want to go again. Thank you so much. We are so grateful, thanks!"
"Hello. I am his friend, the one who usually types the other blogs. Today I am feeling gracious. I mean, who wouldn't? The symphony let us go to their symphonies, and they gave us amazing seats. It was a better experience to have some of my other peers around, and to have the chance to get to know them better. I am so happy that I got to go to all the symphonies but one. Well, not happy that I missed one, but… I am still grateful.
It meant a lot to me that I went to the Season Finale. I had wanted to listen to Beethoven's Ode to Joy. Thank you so much for taking us, ASO! I AM SO HAPPY FOR THE CHANCE TO LISTEN TO MUSIC AND HAVE AN EXPERIENCE I WOULDN'T GET IF I WAS LISTENING TO THE RADIO!!!!!"
What our peers in attendance had to say…
"Beethoven's 9th!! What can I say? I have the first trumpet part for this piece and I brought it and followed along. I was really excited. I kept looking at Randy to find a beat. I was and still am very proud of my mom for learning to sing this piece. She along with the concert chorus and the symphony did a fabulous job. This is a very moving piece. Beethoven created this to perfection. And the Anchorage Symphony performed it perfectly."
"I thought the symphony was very generous to invite us to a fantastic event. The symphony made me feel very cheerful afterward."
"I really enjoyed listening to the symphony because the music was harmonious. I loved how they mixed the concert chorus with the symphony. I was really amazed on how deep one of the guys voices went, and how high the females went. It was awesome to see/ hear the chorus sing in sync."
"The symphony was a truly moving and amazing experience. I, myself have never had the privilege of going to an orchestra before that night. I must say it was certainly wonderful. It will be a night that I will never forget. The music was beautiful, beyond words, and I could clearly recall the music days after the symphony. The concert chorus was lovely and performed in a way that I believe Beethoven himself would be proud."


DONATE
Donate online, or mail or phone your gift to: 
AK Child & Family
4600 Abbott Road
Anchorage, AK  99507
(907) 346-2101
---
For Alaskans choosing to donate a portion of their Permanent Fund Dividend, we are an eligible Pick. Click. Give. recipient. Click the image below to review our Pick. Click. Give. profile.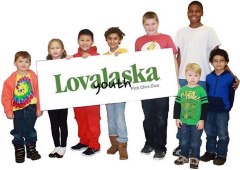 ---
---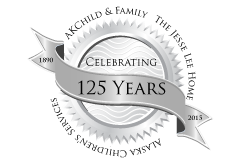 ---
---