Upcoming Events
25th Annual Alaska Flag Day Celebration

Sunday, July 9, 2017 5:30 pm - 8:30 pm

Location:

4600 Abbott Road, 99507

Description:

Join us for the 25th annual Alaska Flag Day Celebration! This event honors the historic birth of Alaska's state flag, designed by Benny Benson, who was just a 13 year old student at AK Child & Family when he created the famous emblem. Bring the whole family for BBQ dinner, lawn games, live music by Nervis Rex, ice cream & MORE!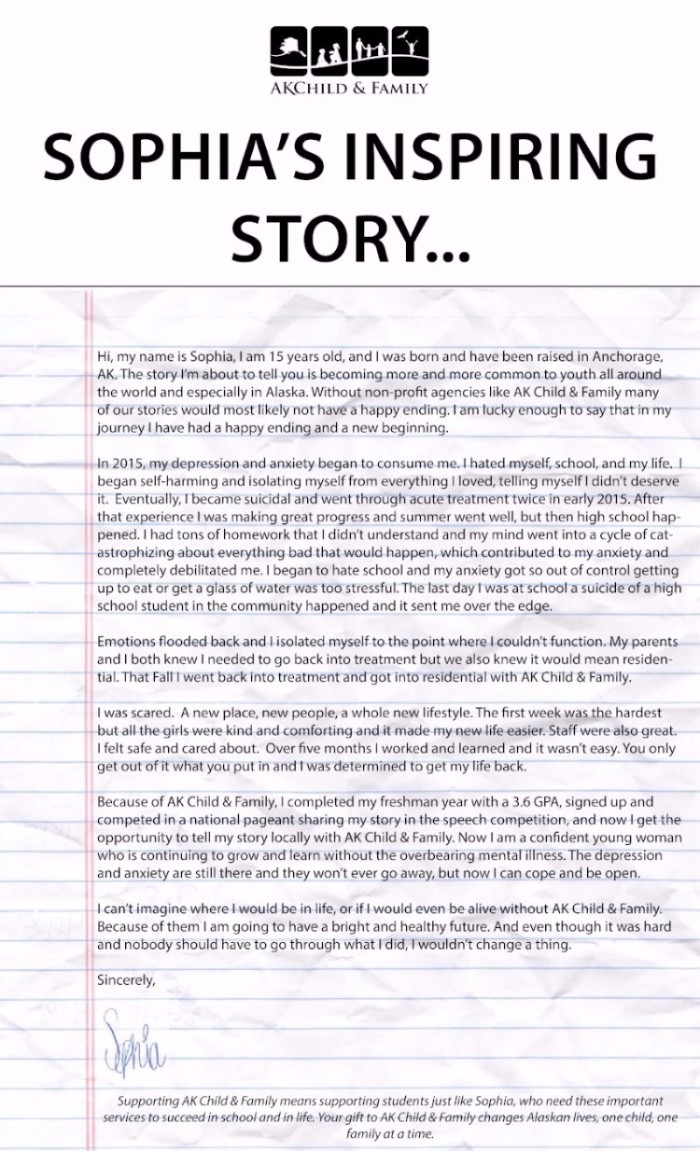 ---
---
Latest Blogs and Photos (Click blog title to read the full article.)
An AK Child & Family Student Mother on 05/22/2017

I find great privilege in being able to share my family's story within the therapeutic foster care system, through AK Child & Family. It is never an easy decision once you realize that your child needs help you are unable to provide to them at home. When I made the decision to seek help with Alaska Child & Family, I never thought it would include therapeutic foster care.

Teagan Presler on 02/23/2017

During the month of January, our agency focused on the commitment of emotional intelligence, particularly self care. As an agency, we have discussed this quite a bit and encourage it regularly. The self care plan we adopted through sanctuary gives us a tool to explore what self care looks like for each of us, and to explore what works and what does not.


DONATE
Donate online, or mail or phone your gift to: 
AK Child & Family
4600 Abbott Road
Anchorage, AK  99507
(907) 346-2101
---
We are an eligible Pick. Click. Give. recipient! Choose AK Child & Family by MARCH 31 to change a student's life!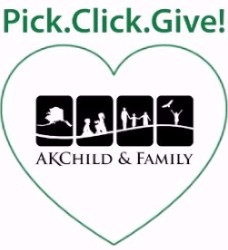 ---
---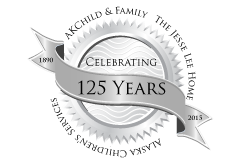 ---
---