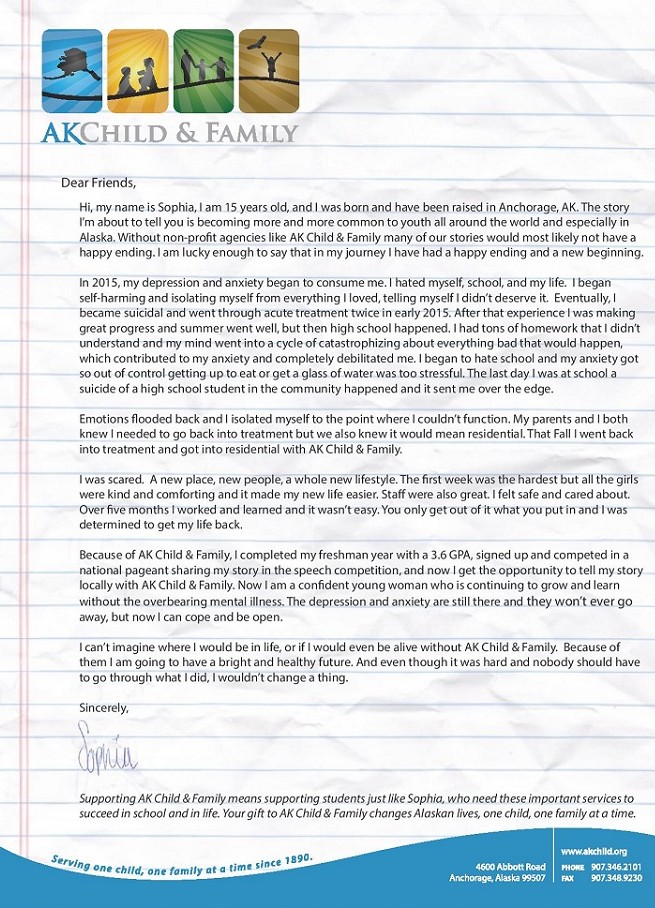 ---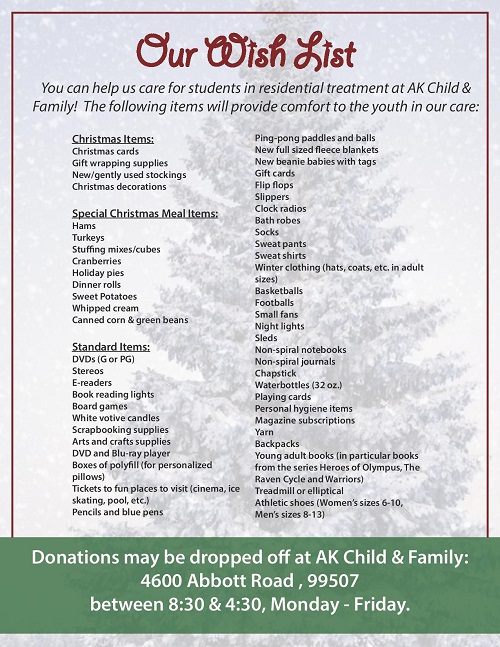 ---
Latest Blogs and Photos (Click blog title to read the full article.)
Rob Morris, Chief Administrative Officer on 01/23/2017

18 years ago today marked my first day of employment with what was then Alaska Children Services. Having been hired as a Psychiatric Treatment Counselor in Gould Cottage I had an opportunity to work directly with youth and families in a very meaningful way. Over the ensuing years the opportunities for professional growth and development were plentiful; I remain exceedingly grateful for the opportunity to transition into a Treatment Program Supervisor role followed by Director of Human Resources and culminating in my current role as Chief Administrative Officer.

Nathan Johnson on 01/18/2017


DONATE
Donate online, or mail or phone your gift to: 
AK Child & Family
4600 Abbott Road
Anchorage, AK  99507
(907) 346-2101
---
For Alaskans choosing to donate a portion of their Permanent Fund Dividend, we are an eligible Pick. Click. Give. recipient. Click the image below to review our Pick. Click. Give. profile.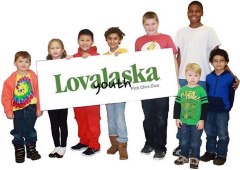 ---
---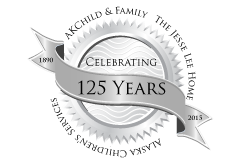 ---
---